Hey Design Cutters!
We hope that you've been enjoying our ongoing birthday event. It's been amazing reading all the wonderful feedback from the community, as we celebrate our first year. If you haven't checked it out yet, stop on by and say hello :).
Today, as part of this event, we're running by far our biggest competition ever.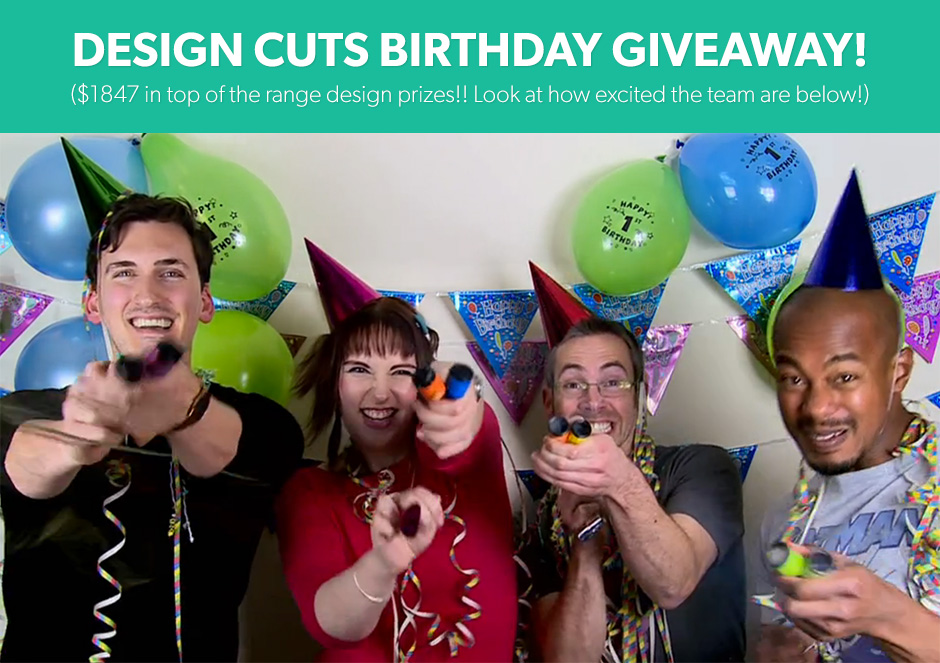 As always this competition is not aimed at bringing anyone new into the community, but rather to reward the loyalty of you guys for already being a fantastic part of Design Cuts. Your support means the world to us, and so we got a little carried away with the prizes for this giveaway (which total $1847!).
Check them out:
The Grand First Prize! (Worth $999)
For our top prize, one lucky winner will win a 24″ LED Backlit IPS Professional Desktop Monitor with SpectraView II.
It's just as geeky as it sounds, and is a dream to work with for any serious designer!
Essentially, this is a very high end monitor, complete with a colour calibration system, so that you'll always be designing in accurate colours. The calibration system will sense the colours of the surrounding lights in your work space, and calibrate your monitor accordingly. This ensures that you're always seeing totally accurate colours, no matter what lighting conditions you're working under.
Click here to view full product details.
The First Runner Up's Prize (Worth $499)
For our first runner up, we're giving away a brand new iPad Air 2 (16gb model). This iPad is even more sleek and beautiful than it's predecessor, and should be an awesome addition to any designer's toolkit.
Click here to view full product details.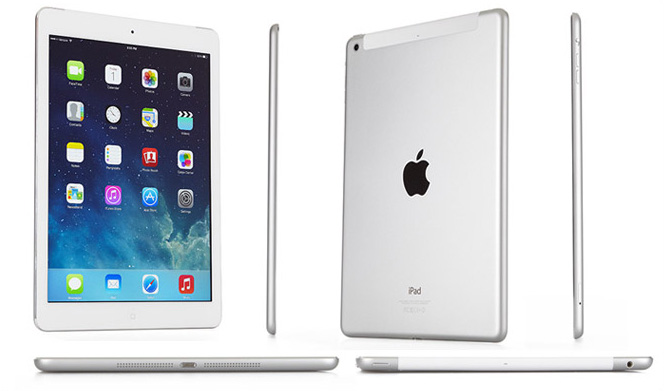 The Second Runner Up's Prize (Worth $349)
Our final runner up will win a Wacom Intuos Pro Pen and Tablet. This is a brilliant tool if you're into digital painting, photo manipulation work, or just generally enjoy the freehand impact that a great tablet can have upon your work.
Click here to view full product details.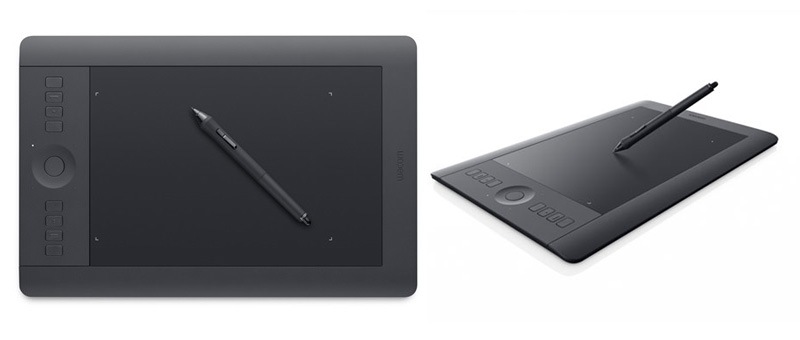 How to Enter:
To enter, you simply need to post some of your design work below, that uses resources you've purchased from any of our bundles. We love seeing what you guys and gals are working on and we thought that this competition would be a brilliant way for you to show off your designs where everyone can see them!
Here's a breakdown of exactly how to enter:
1. Upload your design to your website server, or a free image host such as Post Image. This will give you a shareable url for your design.
2. Leave a comment below this post, linking us to your image.
3. Be sure to mention which bundle/resources you used when creating your piece.
4. Feel free to share any additional details about how the piece was constructed and your work process. This is optional, but we always love knowing what went into creating your designs :).
Terms and Conditions (Boring but Necessary!)
We'll be choosing a winner this Friday (7th November) at approximately 5pm GMT.
There will be one winner, one first runner up, and one second runner up.
Your design can have been created at any point during the past year. It doesn't matter if we have seen it previously, or featured it on our social media profiles already.
We will select the winners based on the top designs as voted for by our team. The piece doesn't have to be particularly complex or advanced, but just be something that is a wonderful use of our resources.
You are allowed to enter multiple designs for this giveaway. However, the 3 prizes will be split between three different winners.
No Design Cuts staff or family of staff can enter. Darren – we know you're after an iPad upgrade, but you'll have to look elsewhere! :P
We are not connected or affiliated with NEC Display, Apple or Wacom in any way. We're simply huge fans of their products, use them ourselves, and wanted to give you guys some awesome prizes.
Good luck!
Best of luck to every one who enters. Design Cutters send us their work every day of the week, and we've seen some truly amazing talent in this community. It's going to be a really tough decision to pick 3 winners.
Don't forget, if you need some top of the range resources to create your designs, we're currently re-running our 22 most popular deals from the past year, as part of our Big Birthday Event. It's well worth checking out if you've missed any of our previous bundles.
IMPORTANT: Thank you all so much for the wonderful entries! This contest is now closed. Click here to view the winner's announcement.