Hey Design Cutters!
Huge announcement! We're giving away our biggest ever prize to one lucky community member.
The prize:
One lucky winner will win the grand-prize of:
An iPad (Apple 2022 10.9-inch iPad, 64GB, 10th generation) – value: $650
$100 Design Cuts credit (to be used within 1 year)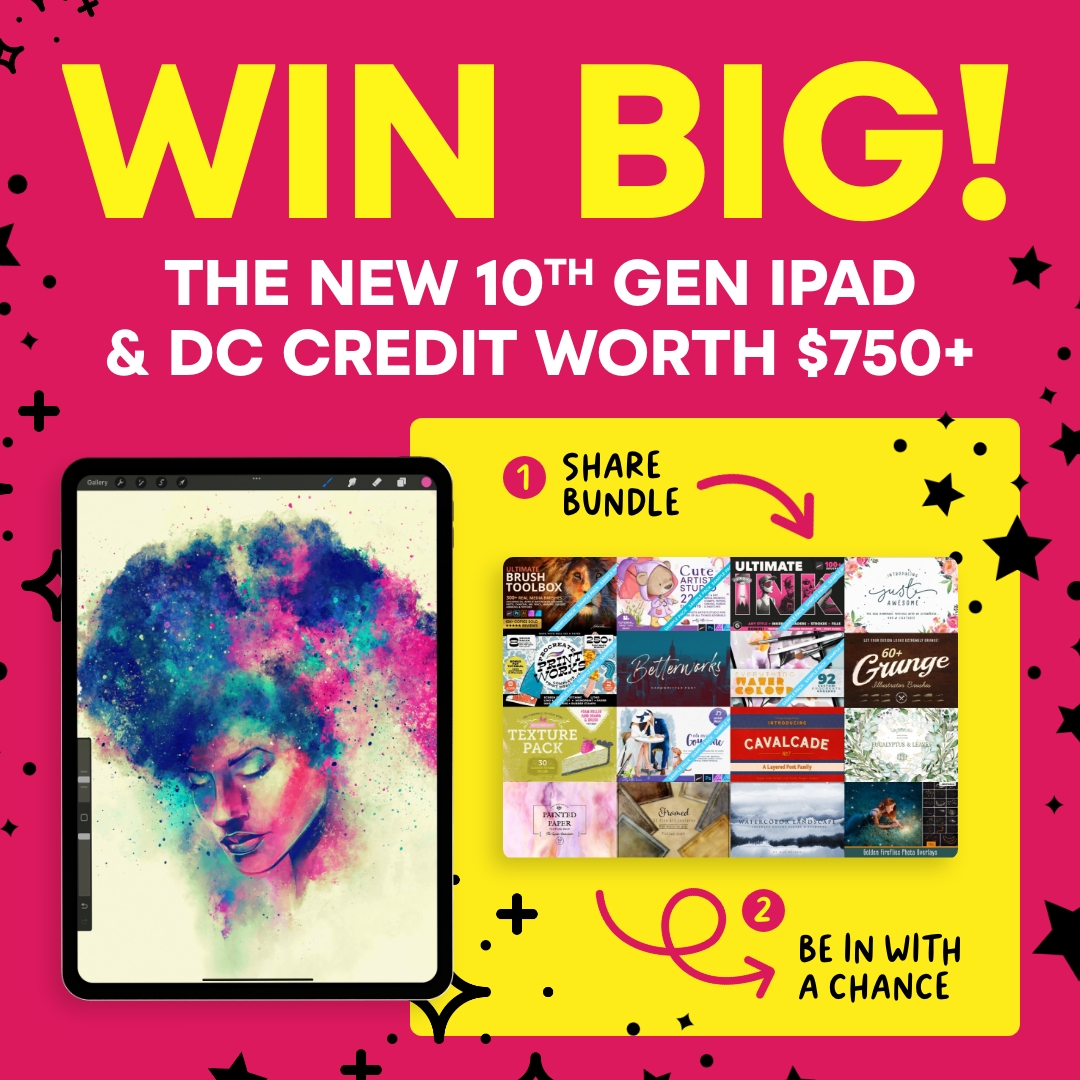 Why are we hosting this contest?
We're so thankful for the incredible core community here at Design Cuts. From our free community hub, to our popular live events, community is at the heart of everything we do.
When thinking of ways to continue to grow this community, we thought, "Why not ask our amazing existing community members?"
We want to encourage you to share Design Cuts with your friends and followers.
That's why we've put together The Ultimate Free Creative Bundle.
Here's how to enter:
Please follow these steps to enter this contest:
STEP 1: Share The Ultimate Free Creative Bundle with friends and followers you think would love it.
STEP 2: Your friends need to sign up for our newsletter at the point of claiming their free bundle.
STEP 3: They will receive an email prompting them to reference the friend that recommended Design Cuts to them
Link to share the Ultimate Free Creative Bundle:
The Ultimate Free Creative Bundle
Graphics for sharing the bundle:
Selecting the Winner
On June 28th 2023, we will review all of the submissions from new members and pick ONE lucky winner from our community. This winner will be announced via our Learning Hub and Community Hub.
Please note: the person(s) you refer needs to be a new member to Design Cuts. They must also be actively subscribed to our newsletter for you to be eligible for a chance of winning.
Contest terms and conditions:
You can review all terms and conditions for this contest here.
By referring others to The Ultimate Free Creative Bundle, you accept that you are entering this contest, and subsequently agree to the associated terms and conditions.