Hey Design Cutters!
Last week, as part of our epic birthday event, we ran a competition where you had the chance to show off some of your Design Cut's inspired designs, and to win some amazing prizes.
We were blown away by the number and quality of entries that we received. Over 200 of you submitted your work, and we were incredibly impressed by your skill and creativity.
Seriously, the entire team have been gathered around my monitor at various points geeking out over your work (lots of "OOOHs" and "AAAHs")!
Wittling all these fantastic entries down to just 3 winners, has been near impossible. We've gone back and forth, debated, argued and compared notes on our favourites. It's taken several days of re-shuffling to find 3 winners that everyone is happy with.
We also had to give special mentions to a host of notable runners-up. We picked 10 runner-ups, each of whom will receive one free Design Cuts bundle of their choice.
Design Cuts is on Pinterest!
To show off some of our favourite designs from the competition, we've populated our Community Creations board on Pinterest with some of your awesome work.
Check out this Pinterest board here.
So… on to the winners!
The Grand First Prize! (Worth $999)
Winner: Rose Anderson
Our grand prize goes to Rose Anderson, for her incredible textured Owl piece. We loved how bold and eye-catching this piece was. Rose actually photographed the owl herself, and then photo manipulated it beautifully. From there, she designed a gorgeous custom background, and then used our 2 Lil Owls textures to add a wonderful snowy effect, that perfectly completes this composition. Great work Rose!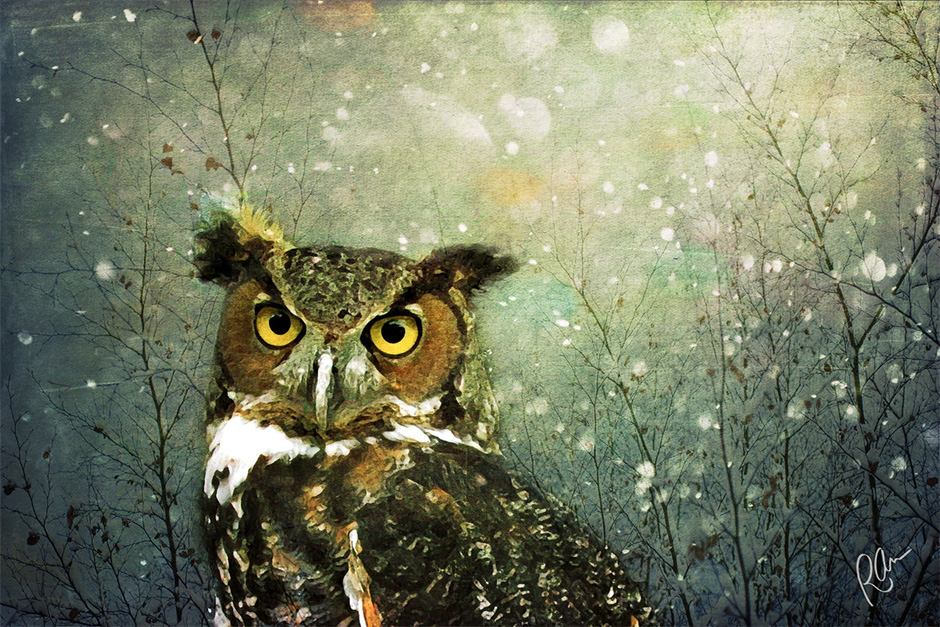 Rose wins this 24″ LED Backlit IPS Professional Desktop Monitor with SpectraView II. It's a professional grade monitor, that should have a profound impact upon her daily design work:
The First Runner Up's Prize (Worth $499)
Winner: Kristian Ingers
Our second prize goes to Kristian Ingers, for his wonderful series of collaged designs. Our favourite was MALMO, which shows a lot of skill and attention to detail. We love how Kristian layered up so many elements, but was able to bring everything together, establishing a wonderful narrative with his piece. Kristian used an array of textures, brushes and actions from our Comprehensive Vintage Design Bundle, and Beautifully Artistic Brushes Bundle. Awesome work Kristian, very unique and we love it!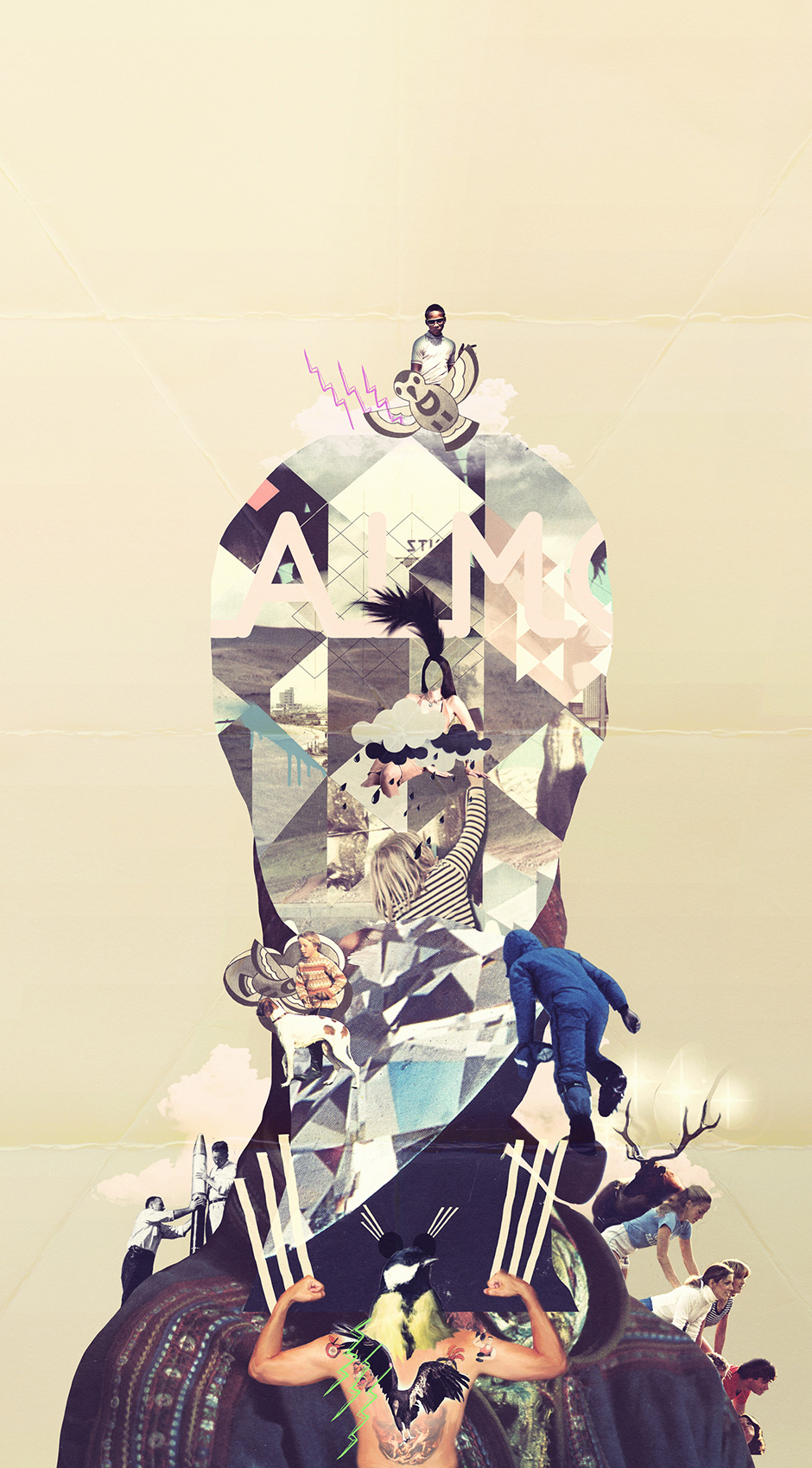 Kristian wins this brand new iPad Air 2 (16gb model). We hope that he enjoys it! :)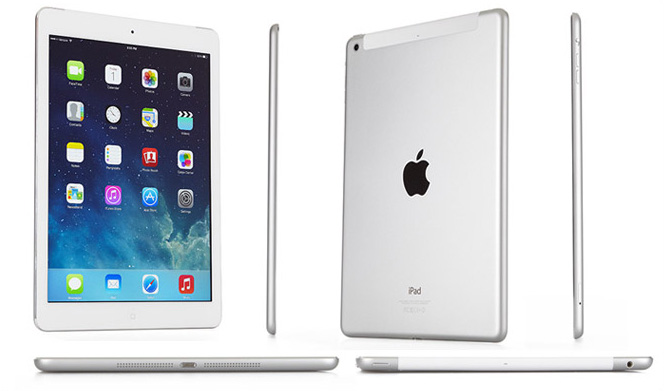 The Second Runner Up's Prize (Worth $349)
Winner: Christy Guan
Our third prize goes to Christy Guan for her amazing Magic Lantern Circus design. We absolutely love this entire project, which you can see in full here on Christy's behance page. Christy utilised the fonts in our Ultimate Creative Font Bundle, as well as the vectors in our T-Shirt Factory Vectors Pack. Wonderful attention to detail, lovely vintage style, and an all around fantastic job! Congratulations Christy!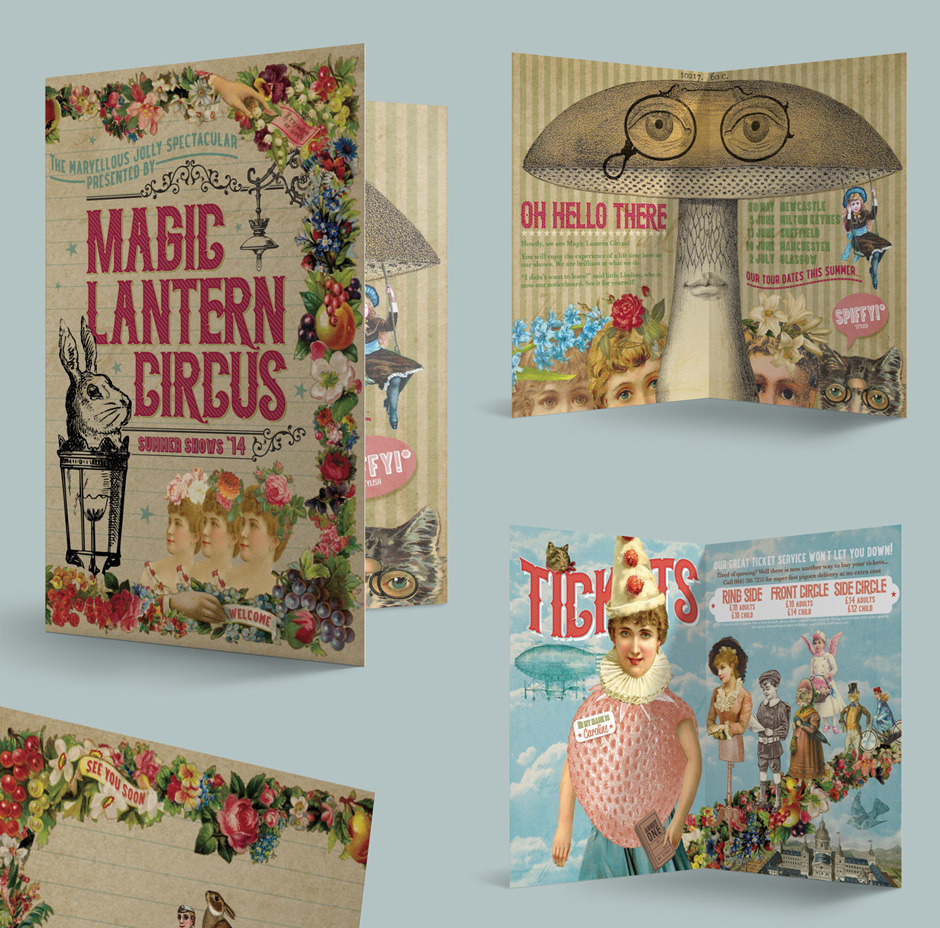 Christy wins this Wacom Intuos Pro Pen and Tablet. We hope that this really helps your regular design work Christy! Enjoy :).
Click here to view full product details.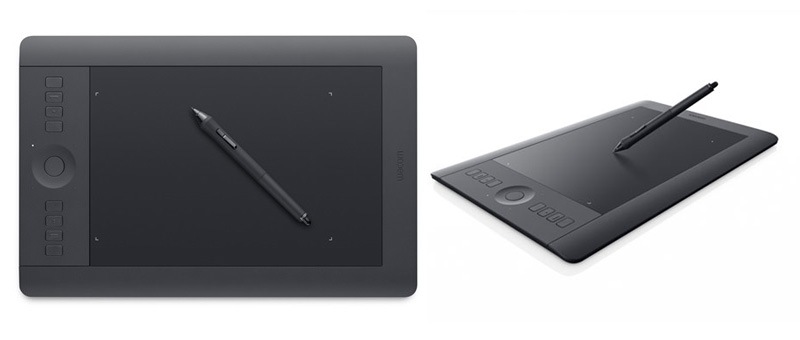 SURPRISE: Bonus 10 Runners-Up!
As we found it so hard to narrow all the awesome entries down to just 3 winners, we wanted to pick an extra 10 runners-up.
Each of these 10 community members will receive any one of the bundles from our recent birthday event for free. Congratulations guys, great job!
Jenny VanSeters
Dave Caron
Djib Anton
Sara Gisabella
Emily Knapp
Thomas Hoermann
Dimis Giannahoulis
Jerry Jones
Nelieta Mishchenko
Erinn Riddell
Take a look at these awesome designs below: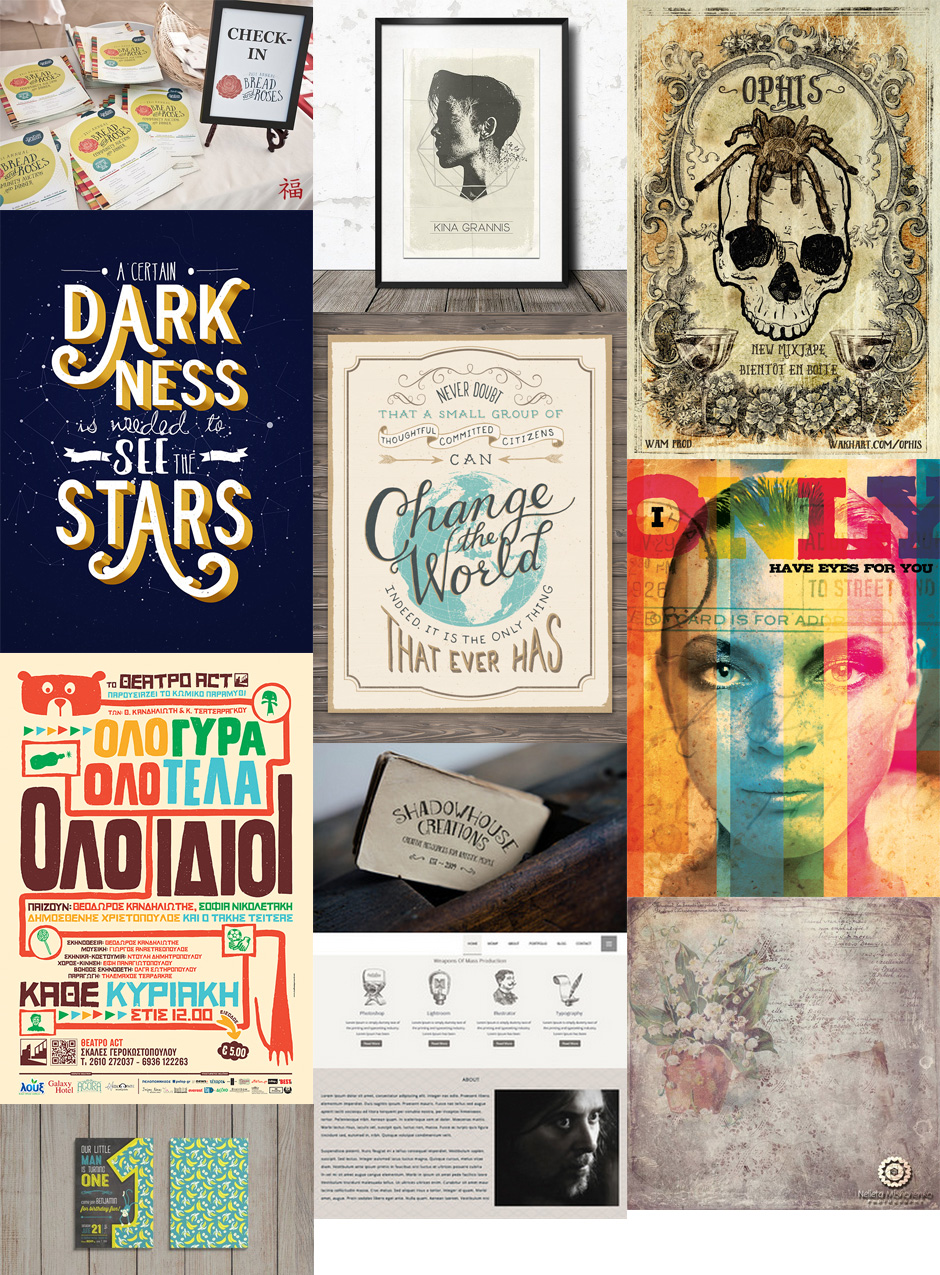 Thank you
A huge thank you to everyone who entered and gave their support during our birthday. We're so lucky to have such a wonderful community here, and we'll keep working incredibly hard to benefit you guys.
If you would like to connect with us more regularly, you can find us on our various social media profiles. These are great sources of design conversation, and we'd love to chat with your directly on there: